2017 KMA Annual Meeting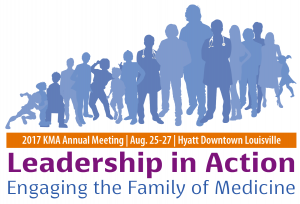 Thank you to KMA Corporate Affiliates for supporting KMA this year, including the Annual Meeting.
To become a KMA Corporate Affiliate, simply fill out the application and send it, along with payment, to the Kentucky Medical Association, 9300 Shelbyville Road, Suite 850, Louisville, KY 40222-5178.

Leadership in Action: Take the Lead
in Solving the Opioid Epidemic
KMA Annual Meeting Speakers
Attendees at the education portion of the KMA Annual Meeting -- The Kentucky Physicians Leadership Academy -- earned CME credits for House Bill 1. The afternoon session included several presentations:
Use of opioids in an inpatient setting
Prescribing statistics and trends, as well as an overview of KASPER
Prescribing limitations and an overview of House Bill 333, which passed in 2017
Stories of medically assisted treatment, as told in the KET documentary, "Inside the Opioid Epidemic"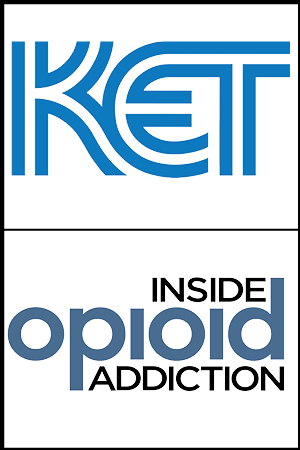 KET Producers
"Inside the Opioid Epidemic"


House Bill 1
Take the lead in solving Kentucky's opioid epidemic and earn the mandated 4.5 hours CME credit on House Bill 1 during Friday's Meet the Mandates.
Sam Quinones, author of "Dreamland", named one of the best books of 2015 by the Wall Street Journal and Slate.com., discussed the origins of opioids, the use of these pain killers as recreational drugs and how they connect with the explosion in heroin use.
Ivana Grahovac spoke on recovery support and addiction disorders from her own personal experience in long-term recovery from substance abuse.
Sarah Spurlock spoke about House Bill 333, which limits issuance of a prescription for a Schedule II controlled substance for treatment of acute pain to a three day supply. 
Renee Shaw, Justin Allen and Laura Krueger, KET producers who cover the public health crisis surrounding prescription painkillers and heroin in Kentucky and the nation, shared their insights. Session included a panel discussion with experts in the field.
Pediatric Head Trauma
Pediatric Abusive Head Trauma
Dr. Howard, a child abuse pediatrician, educated physicians on the signs of abusive head trauma and child physical abuse and provide guidance on what they can do. House Bill 157 requires pediatricians, radiologists, family practitioners, and emergency medicine and urgent care physicians to complete 1 hour of training on this subject that is approved by the KBML prior to December 31, 2017.
Pediatric Head Trauma
Domestic Violence
Willenbrink discussed the challenges facing domestic violence victims—along with statistics and reporting requirements of physicians. Primary care physicians, who are granted licensure after July 1, 1996, are required to successfully complete the course within three years of the date of initial licensure.