Community Health and Advocacy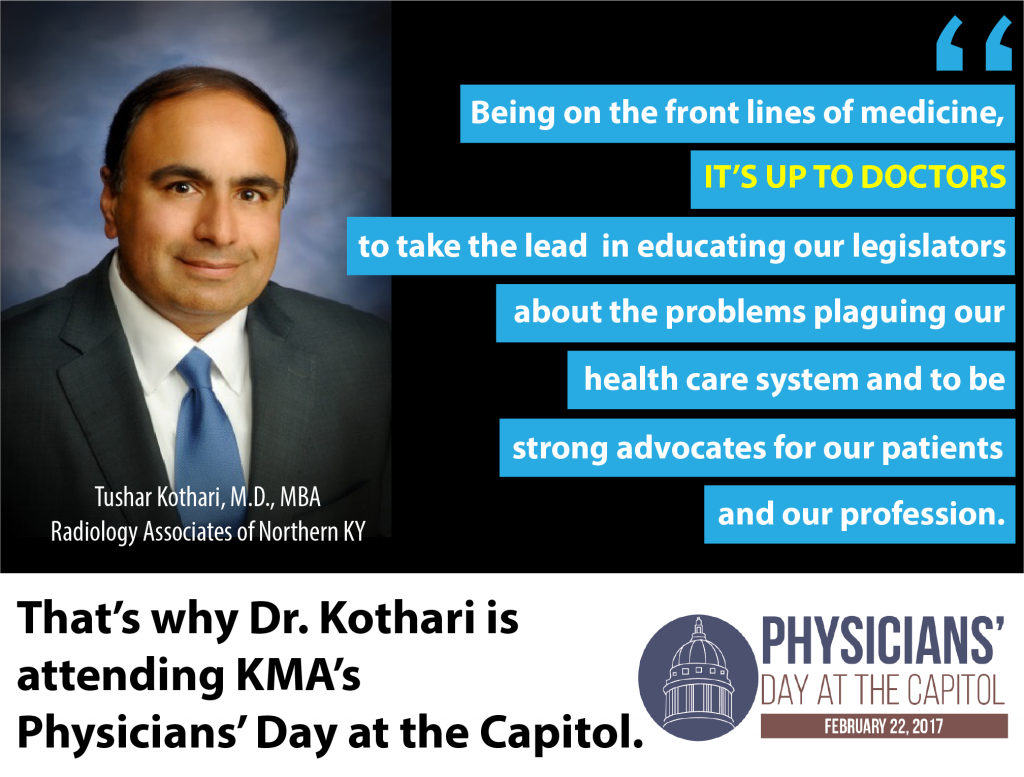 The Kentucky Medical Association is the only association in Kentucky that represents all physicians and patients before the Kentucky General Assembly, the courts, governmental regulatory agencies, the media and Congress. The KMA works to protect the practice of medicine in Kentucky and to assure that patients have the access to the care they deserve. 
KMA developed advocacy priorities for the 2016 legislative session and was successful in advocating for the passage of two of the four issues. Besides the advocacy priorities, KMA monitored and spoke on behalf of physicians on other issues that came before the Kentucky General Assembly in the 2016 session. Click here to see how legislators voted on issues important to physicians.
In recognition of the key role physicians play in leadership, KMA has developed the Community Connector Leadership Program (CCLP) to provide an opportunity for physicians to enhance their leadership skills through education and direct community involvement. Community Connectors are physicians who are engaged in their communities in an effort to promote KMA policies and the practice of medicine in Kentucky by working with business, government and civic leaders.

2017 KMA Physicians Day at the Capitol