Physician Leadership Programs
The Kentucky Medical Association has developed programs for physicians and medical students to help them tap into their leadership potential.
KMA's LEED initiative offers a continuum of programs to cultivate and train physicians from all backgrounds and all regions of the state from the time they are medical students until they become leaders in their field.
LEED encompasses the KMA Community Connector Leadership Program (CCLP), the Kentucky Physicians Leadership Academy, the KMA Medical Student Outreach and Leadership Program (MSOL) and the new Kentucky Physicians Leadership Institute (KPLI), which will launch in 2017 in conjunction with Butler University.
KMA Leadership Programs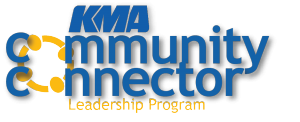 KMA launched the Community Connector Leadership Program in 2014 to give physicians an opportunity to enhance their leadership skills through education and direct community involvement. Contact Laura Hartz at hartz@kyma.org for more information.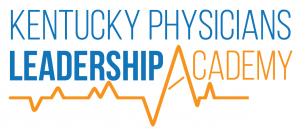 KMA launched the first Kentucky Physicians Leadership Academy during the 2015 Annual Meeting.  This event is a daylong session offering training on a variety of topics that aim to help make physicians better leaders in medicine.  Contact Miranda Mosley at mosley@kyma.org for more information.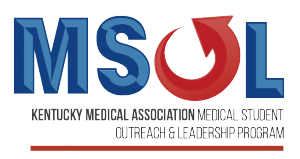 KMA launched the Medical Student Outreach and Leadership Program in 2015 in an effort to help medical students learn more about the profession, connect with their communities and gain valuable leadership skills. Contact Laura Hartz at hartz@kyma.org for more information.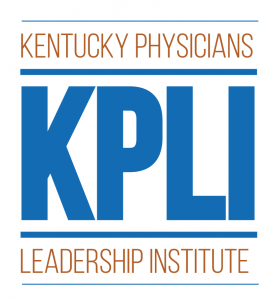 The first cohort of theKentucky Physicians Leadership Institute will meet in the summer of 2017. This exclusive Institute, held in conjunction with Butler University, includes four weekends of leadership training. Visit the Kentucky Foundation for Medical Care website or contact Miranda Mosley at mosley@kyma.org for more information.

Preparing for Unexpected Turns on Career Path & Leadership
Don Swikert, M.D., wanted to be a physician "for as long as I can remember." But while the various turns his career path has followed weren't necessarily in his plans, he believes he was ready for them, in part, because of his involvement in organized medicine groups like the Kentucky Medical Association.
"You never know what is going to fall in your lap," said Dr. Swikert, who served as KMA president 2002-03. He's a member of the 2015 class of KMA Community Connectors.
Dr. Swikert and his wife, current KMA President Nancy Swikert, M.D., opened a practice in northern Kentucky in 1980 at a time when small practices—those with one, two or three physicians—were the norm. Managed care was starting about that time and the Swikerts eventually joined a growing trend, merging their practice with other small groups, laying the foundation for what is now the St. Elizabeth Physician Group.
Long involved in KMA, Dr. Swikert joined the KMA Board of Trustees in 1989, serving first as AMA Alternate Delegate from 1990 to 1994 and then as AMA Delegate starting in 1995. Through that involvement he gained the skills he needed, particularly communications skills, to serve as the president of what was then Primary Care Associates from 1994 to 2001.
"You have to communicate in a way that makes them (physicians) want to (merge) … to pursue a bigger vision," Dr. Swikert said. To manage the practice group, Dr. Swikert had to give up two days of clinical time. In the early 2000s, an insurance company called Choice Care started and he served as a Northern Kentucky member for the company's board. He was scheduled to soon exit the board and believed the person who served on that board should manage the practice group.
"Information in business is what you make decisions on and determines where you want to go," he said. So he stepped down as head of the group, returning to clinical practice and faculty member full-time. Not long after that, the Family Medicine Program Director at St. Elizabeth Healthcare stepped down. Many of the residents encouraged him to apply.
"I knew nothing about running a program, but those skills (gained in KMA and AMA), I believe, opened that door for me to be able to do that," he said. So he applied, and was offered the position, which he held for 17 years.
Looking back, he said, those soft skills from association involvement helped prepare him to serve. That's why he believes strongly in physicians getting involved in their associations.
"People ask, 'what's in it for me,'" he said. "You realize what narrow tunnel vision that is." If not for that involvement, he asks, "How are you going to develop your skills?"
Swikert, who chairs the KMA Legislative Quick Action Committee and the KMA Commission on Legislative & Political Advocacy, knows the importance of involvement on a broader scale. That wasn't always the case. Sitting in Commonwealth Hall, the grand entrance of the Thomas J. Clark Center for Kentucky History in Frankfort, Dr. Swikert admits he would not have been one of the many medical students in attendance at the 2017 KMA Physicians Day at the Capitol. But as he set up practice with his wife, they realized the importance of involvement because of the discussions on scope of practice issues. So he got involved.
"Other physicians have different demands and sometimes you can't devote the time to do that," he said. "But if we didn't do that kind of activity (legislative advocacy), who would speak for them. Somebody has got to at least talk the language, otherwise you have no voice."
Some physicians, he believes, don't like politics. "But are you getting the democratic process mixed up with politics?"
Dr. Swikert stresses the need to advocate, not as specialists, but as physicians. "Legislators don't care what individual specialties think," he said. "They care about what physicians think."
While he's been involved with legislative advocacy since 2001, Dr. Swikert said he can't remember a time that any legislation that didn't take a few years to pass. He's happy with the evolving nature of physician involvement, and points to the large turnout to the KMA Physicians Day at the Capitol as evidence of energized engagement on the issues.
Dr. Swikert has long been a leader. In addition to his roles at KMA, he's also served as president of the KMA Alliance, president of the Kentucky Academy of Family Physicians and president of his local medical society. He completed the requirements for the KMA Community Connector Leadership Program in 2015, something he admits would have been more beneficial to him 10 or 20 years ago. "The real value," he said, "would come for younger physicians. It's a way to really develop (leadership) skills."
Dr. Swikert was born at St. Elizabeth Hospital in Covington and grew up in Fort Mitchell, where he graduated from Dixie Heights High School. He graduated from the University of Kentucky with a degree in biology in 1973, then from the University of Louisville Medical School in 1977. He completed his residency in family practice at St. Elizabeth in 1980.
He had every intention to enter the field of plastic surgery; after all, it was visits to his plastic surgeon in his youth that prompted his interest in medicine.
"On his walls were all these pictures and awards and all these different things, and I thought, 'that's what I want to do,'" Dr. Swikert said.
In medical school, he took a four week elective with a plastic surgeon at UofL. The surly nature of that professor, especially compared to his own affable nature, turned him off. "That whole four weeks, he never spoke to me," Dr. Swikert said.
The next rotation came in family medicine, of which William P. VonderHaar, M.D., a former KMA president, was program director. He and Dr. Swikert's orthodontist at the time pointed him in the direction of family medicine.
It's a career turn he's glad he took. "I still enjoy the practice of medicine," Dr. Swikert said. He's still on the faculty at the St. Elizabeth Family Practice Residency Program and handles the vast majority of hospital rounds.
Outside medicine, Dr. Swikert, a self-professed country boy, enjoys being outside on his 23 acres in Rabbit Hash, which reminds him of the area where he grew up. In fact, ask about his hobbies and he will tell you he'd rather spend the time mowing eight of that 23 acres than playing golf.
"If you think about medicine, you don't always get to see a positive end result," he said. "When I go out and mow eight acres, I can sit on the porch and look out and see what I did."
In his many years of service to KMA and working with residents at St. Elizabeth Healthcare, Dr. Swikert can look back and see what he did through positive results in the association and the medical practices of many protégé.