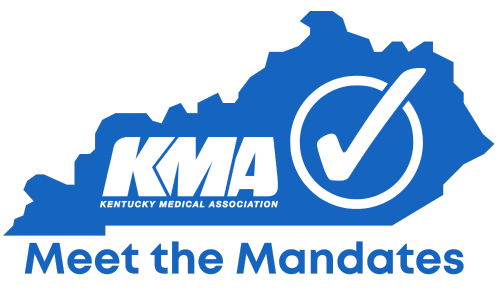 Disclosure: All planners and speakers associated with any of the activities listed below disclose that they have no relevant relationships with ineligible companies whose primary business is producing, marketing, selling, re-selling, or distributing healthcare products used by or on patients.
Commercial Support: There is no commercial support associated with this activity.
Accreditation:
The Kentucky Medical Association is accredited by the ACCME to provide continuing medical education for physicians.
Estimated Time to Complete: These modules will take approximately 1.0 hour each to complete
Method of Participation Used: Participants will view and listen to a recorded lecture while simultaneously viewing slides.
Hardware/Software Requirements: High speed internet connection
Meeting Planner: Miranda Mosley, Rachel Crouch
Provider Contact Information: Miranda Mosley, Kentucky Medical Association
Copyright: There is no copyright associated with this activity
Release Date: August 2023
Termination Date: December 2023