Compliance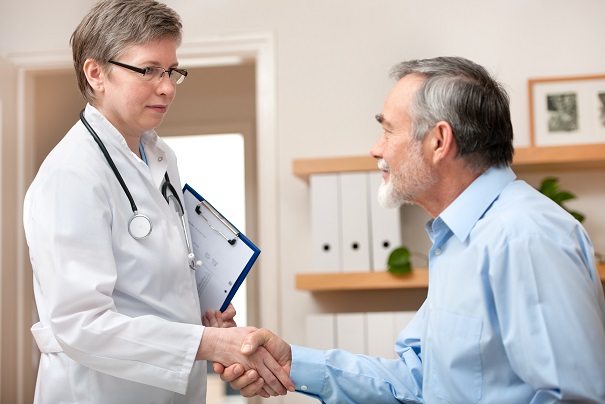 Lindy Lady, KMA's Manager of Medical Business Advocacy, is a Certified Professional Compliance Officer with more than 35 years of Medicare operations experience. She can provide assistance with the development of a compliance plan and answer a variety of audit, coding and documentation questions.
Audits
The Medicare Recovery Audit Program works to identify and correct improper payments. The program grew out of a demonstration project that used Recovery Auditors to identify Medicare overpayments and underpayments in selected states. CGI Federal Inc. is responsible for identifying overpayments and underpayments to providers in the region that includes Kentucky. CMS has developed a Program Integrity Manual to explain how audits work.
Clinical Laboratory Improvement Amendments (CLIA)
The Clinical Laboratory Improvement Amendments establishes a program to regulate laboratories that perform testing on patient specimens to ensure accurate and reliable test results. Learn more here.
Compliance Plan
The Office of Inspector General at the U.S. Department of Health & Human Services has developed free educational resources to help health care providers, practitioners and suppliers understand the health care fraud and abuse laws and the consequences of violating them. It also offers resources to help providers prevent, detect and report Medicare Fraud and Abuse and A Roadmap for Physicians to avoid fraud and abuse.
KBML Controlled Substance Regulation Summary
The Kentucky Board of Medical Licensure's revised controlled substance regulations and the Cabinet for Health and Family Services, Office of Inspector General's KASPER regulation took effect March 4, 2013. KMA provides a summary for certain portions of this information. A link to the revised regulations can be found on the KBML's website and the OIG's website. Physicians must also review the regulations themselves, as this summary is not comprehensive nor intended to take the place of reading the regulations. The information in this summary should not be considered legal advice or a legal opinion. For specific legal advice, please consult an attorney familiar with such issues.
Office of Inspector General
The Office of Inspector General in the U.S. Department of Health and Human Services is the largest inspector general's office in the federal government. Its goal is to prevent waste, fraud and abuse inMedicare, Medicaid and 100 other HHS programs. The office provides Work Plans summarizing new and ongoing reviews and activities that OIG plans to pursue with respect to HHS programs and operations during the current fiscal year and beyond.
Click here for a KMA Resource Guide on Compliance Risks and Hot Topics - Prepare for Electronic Health Record Attestation Audit.
Click here for an Electronic Health Records Compliance checklist from CMS.