The Kentucky Medical Association works with affiliated groups to support the best practice of medicine in the Commonwealth.
The KMA Alliance assists in the programs of KMA that improve the health and quality of life for Kentuckians. It also promotes health education and encourages participation of volunteers in activities that meet health needs.
The Kentucky Foundation for Medical Care, KMA's charitable arm, is committed to improving the health of all Kentuckians through medical education and public health initiatives. The Foundation has provided grants to organizations that contribute to the public health of their communities and supports public health campaigns across the Commonwealth.
The Kentucky Physicians Political Action Committee (KPPAC) increases the medical community's impact on the pro-medicine makeup of the Kentucky General Assembly. It works for public policy that makes it easier for physicians to focus on the provision of health care for their patients.
KMA Corporate Affiliates have priority over other companies for sponsorship of KMA events, including the KMA Annual Meeting, seminars and projects. The KMA Corporate Affiliate program offers two levels to meet your marketing needs and provides your company with 12-month exposure to the hard-to-reach physician market in Kentucky.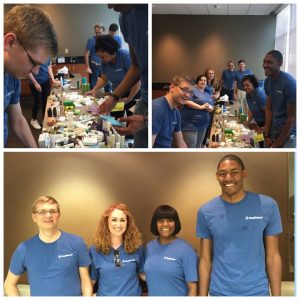 Thanks in large part to employee volunteers at MagMutual Insurance Company, two Atlanta-area non-profits are fulfilling their mission of serving others.
For more than 35 years, MagMutual, A KMA Corporate Affiliate, has served as a trusted advocate and strategic advisor to thousands of physicians and hospitals.
MagMutual encourages their employees to volunteer in their community.
One avenue is through their Dollars For Doers Program. When an employee volunteers 30 or more hours per year with an organization, MagMutual makes a one-time donation in the volunteer's name of $250.
Employees can choose to volunteer at one of three organizations that best matches company values. Two of these organizations currently supported are MedShare and Good Samaritan Health Center.
Employees who volunteer at MedShare help sort and repack medical supplies that are shipped around the world.
"MagMutual is one of MedShare's most consistent and dedicated volunteer partners, helping us sort through these donations and ensure that only the highest quality items are entered into our inventory," said Jason Chernock, MedShare's Director of Programs. "We could not fulfill our mission without the help of our volunteers, and MagMutual employees are some of our best."
Employees who volunteer at The Good Samaritan Health Center pack hygiene supply kits for their weekly Homeless Clinic Program as well as help pack prenatal birthing kits. MagMutual also sends teams to work on Good Samaritan's Urban Farm which supplies fresh, naturally grown produce for the local community.
"Thanks to MagMutual's ongoing partnership, we are able to provide complimentary hygiene kits to our Homeless patients on Fridays," said Veronica Squires, Chief Administrative Officer at The Good Samaritan Health Center. "When you're living on the street, a weekly gift of socks, toothpaste, a washcloth, etc. goes a long way. The MagMutual team is always willing to roll up their sleeves and do some hard work on our one acre urban farm including planting, harvesting, washing, or mulching to keep our daily Farmer's Market stocked with fresh produce for our patients and local community. Good Sam can't do it alone, and thanks to awesome partners like MagMutual – we don't have to!"
KMA endorses MagMutual, one of the leading providers of medical professional liability insurance, as the exclusive insurer for our member physicians, residents and medical students, ensuring the best possible value and service for our members. KMA members receive a 15% premium discount.
As the largest medical liability insurer based in the Southeast, MagMutal offers extensive coverage through a network of Kentucky  agents specialized in medical malpractice insurance as well as state-specific claims handling, risk management and educational resources.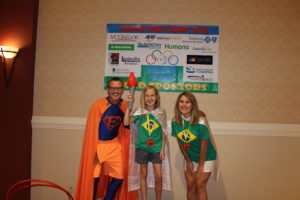 Don't be surprised if you see a grown man in tights show up at your office dressed in superhero garb.
It's just Fifth Third Insurance-EPIC Insurance Solutions President Don Thompson, also known as "EPIC Man."
He dresses this way for a good reason—to raise money for kids with cancer to go to camp for a week.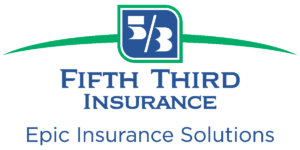 It's all part of EPIC's "Capes for Camp" initiative with Kosair Charities to help send kids to Camp Quality Kentuckiana where children who have, or are in remission of, cancer can "come together to just be kids."
This is the fourth year Fifth Third Insurance-EPIC Insurance Solutions is helping support the initiative through its community service program, EpiCares.
Each child who is cleared to attend the camp receives a cape at the kickoff event. "They love it," Thompson said. "It's like their badge of honor."
This year's event is June 25. Events include a DJ, photo booth and other fun activities.
For one week each year, EPIC Man goes out into the community and visits businesses, clients and people the firm knows to seek donations. Last year's fundraising goal was $25,000; it's $40,000 this year. In the past three years, EPIC has helped send more than 300 kids to camp.
To support Capes for Kids, contact Charity Cissell, EPIC operations manager at ccissell@epicinsurancesolutions.com or 502-805-3742.
Thompson wishes he could take the credit for coming up Capes for Camp. But the idea grew from the camp's superhero theme one year. "It took on a life of its own," he said. Now, it's even incorporated in EPIC's website.
Kosair Charities has recognized Fifth Third Insurance-EPIC Insurance Solutions with their "Corporate Kite Award" for the company's partnership to "protect the health and well-being of children in Kentucky and Southern Indiana."
In addition to Capes for Camp, EPIC employees have also chosen to contribute their time and financial support to more than 25 nonprofits since the company was founded in 2013.
The organization is so dedicated to supporting the community that it formed an EpiCares committee that meets monthly to decide which organizations to support. These organizations include the American Heart Association, the American Red Cross, the Boys and Girls Club, the Fund for the Arts and Metro United Way, for example.
"We feel strongly about giving back to the community and being involved in as many ways as we can," Thompson said.
Every two weeks during staff meetings, the company also conducts "payday talks" where leaders invite nonprofit organizations who "line up with Epic's core values" to let employees know about opportunities at their organization.
"There's no pressure for them to be involved," Thompson said. "We just want to make them aware."
For those employees who choose to participate in EpiCare's Capes for Camp, "It's a great 'feel good' for all of us to be involved and to be able to help these kids out," Thompson said.
Kentucky Disability Determination Services (KY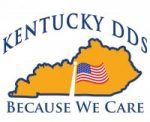 DDS), a KMA Level 1 Corporate Affiliate, is doing its part to help the homeless in Kentucky who need disability assistance as part of the Kentucky Interagency Council on Homelessness.
The council is made up of representatives from various organizations from around the state with the shared goal of ending chronic homelessness in Kentucky. It is currently working on several initiatives toward this end, one of which is Supplemental Security Income (SSI)/Social Security Disability Insurance (SSDI), Outreach, Access and Recovery Program, or SOAR.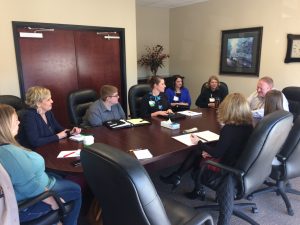 Three SOAR projects are working to help homeless people around the state. Two programs—Phoenix Health Care, a medical treatment facility in Louisville, and Welcome House, a homeless shelter in Northern Kentucky—are already operating. A new initiative in Fayette County will launch this year. SOAR's goal is to increase access to SSI/SSDI for eligible adults who are experiencing or at risk of homelessness and have a mental illness, medical impairment, and/or a co-occurring substance use disorder. The programs often are better able to connect with the homeless than is KY DDS. The agency, which makes Social Security disability determinations for Kentuckians, is part of the state's Cabinet for Health and Family Services. The SOAR projects often can obtain information and help ensure homeless Kentuckians attend medical exams.
With the help of Phoenix Health Care and Welcome House, 21 disability claims for homeless Kentuckians were filed and 18 were approved last year. "Eighty-six percent is an unbelievable number," said Jason Pursifal, KY DDS Specialized Workload Assessment Team supervisor. The unit he supervises handles a majority of the homeless claims. "It shows it really works."
And it works for real people in need.
Take, for example, the story of a man in his upper 50s who had worked at a local grocery store for decades. He had a long history of post-traumatic stress disorder, depression and several physical ailments. He lost his job because of a hospital stay and became homeless.
While he was in the hospital, a mental health worker referred him to Welcome House. The program helped move him to an emergency shelter, obtain a primary health care physician and assess whether he would quality for disability. In just 36 days, KY DDS was able to complete the claim that allowed him to find housing and a source of income.
"What's so great about our relationship with the SOAR project and these facilities is the communication we have," Pursifal said, noting the biggest hurdle is tracking down people who live on the streets. "Once we have this relationship, we're in constant communication and they're able to locate them for us … and get us anything we need like medical records."
Once approved, claimants can maintain housing, purchase food and clothing and, in some instances, even pay back debt.