Our Affiliates
The Kentucky Medical Association works with affiliated groups to support the best practice of medicine in the Commonwealth.
The KMA Alliance assists in the programs of KMA that improve the health and quality of life for Kentuckians. It also promotes health education and encourages participation of volunteers in activities that meet health needs.
The Kentucky Foundation for Medical Care, KMA's charitable arm, is committed to improving the health of all Kentuckians through medical education and public health initiatives. The Foundation has provided grants to organizations that contribute to the public health of their communities and supports public health campaigns across the Commonwealth.
The Kentucky Physicians Political Action Committee (KPPAC) increases the medical community's impact on the pro-medicine makeup of the Kentucky General Assembly. It works for public policy that makes it easier for physicians to focus on the provision of health care for their patients.
KMA Corporate Affiliates have priority over other companies for sponsorship of KMA events, including the KMA Annual Meeting, seminars and projects. The KMA Corporate Affiliate program offers two levels to meet your marketing needs and provides your company with 12-month exposure to the hard-to-reach physician market in Kentucky.

WellCare Works with Community Support Agencies to Improve Health Care Quality and Access

Ensuring basic needs are met often has a huge impact on an individual's health.
The state's largest provider of managed care services, WellCare of Kentucky, a KMA Level 1 Corporate Affiliate, seeks to connect its members with services that help them lead healthier lives.
In 2015, WellCare launched the CommUnity Assistance Line, a nationwide, toll-free phone number to help connect people to social services, including financial, food, education, utility assistance, transportation, disability, homeless services and support groups and child care. WellCare understands that people cannot prioritize their health when their basic need for food, shelter or safety is not being properly met.
"If you are worried about being evicted, you're not scheduling a cancer screening," said Bill Jones, president of WellCare of Kentucky. "At the same time, if you are not eating regularly and well, that's going to affect your diabetes. If you don't have reliable transportation, you're not going to make your well-baby visits.
"Both our members and the taxpayers are better off when we connect people with the social services that can help them lead better, healthier lives," he said.
This has served to provide members with better access to addiction treatment, smoking cessation programs, housing referrals and healthy food, just to name a few.
With more than 460,000 members, WellCare is the state's largest provider of managed care services for Kentuckians on government-sponsored health care programs, including Medicaid, Medicare Advantage and Medicare Prescription Drug Plans. These members include some of the state's most vulnerable populations, including families, children, seniors and individuals with complex medical needs.
"Our commitment is to provide the best possible care for the people we serve, while at the same time being cost-conscious for the taxpayers who fund this program," said Bill Jones, president of WellCare of Kentucky. "Community-based solutions help with both those commitments."
With six offices located throughout the Commonwealth, WellCare associates live and work in the communities they serve. These local associates help connect members with community organizations that are already promoting health in the state – whether it's government, nonprofit or faith-based approaches.
WellCare maintains a collection of databases to refer members and their families to various community-based programs and services, including local food banks, shelters and parenting classes. The database includes:
• 19,345 community resources (social safety net organizations and activities);
• 3,500 health/wellness programs; and,
• 252 community health grants, which support program innovation.
Using a data-driven approach, WellCare tracks these referrals – whether it's for classes to help quit smoking or needs for a ride to chemotherapy. WellCare uses this data to spot and fill gaps in regions and to track trending needs in the communities it serves.
CommUnity Assistance Line drives improvements in services
The data from the Community Assistance Line can also influence WellCare policies. For example, WellCare noticed a high number of requests for help in getting prescription eyeglasses. Without clear vision from corrective glasses, some people can't work, drive or fully care for their families. After identifying this need, WellCare in 2017 introduced free prescription glasses as a new benefit to WellCare members.
Another frequent request to the CommUnity Assistance Line is for food assistance.
Because overall health depends on quality food, WellCare has taken an especially active role in food stability programs in Kentucky. It provides financial support to food pantries and helps finance a "double-dollars" program, which allows people on SNAP to double their spending power at participating farmers' markets.
The company is also a partner in the successful Letcher County Farmers Market "Farmacy" program, in which people are given vouchers for fresh food. In Louisville, WellCare supported South East Associated Ministries by helping fund the purchase of a generator to preserve donated fresh and frozen food at an important area food pantry.
"We want the best possible health outcomes for our members," said Jones. "This means looking at them in the full context of their lives and spotting those places where we can help them get a foothold. Whether that's addiction treatment, smoking cessation programs, a housing referral or improved access to healthy food, we know it will help result in healthier lives."
Physicians can refer patients to the WellCare CommUnity Assistance Line available Monday through Friday, 9 a.m. to 6 p.m. ET, at 866-775-2192 (main line) or 855-628-7552 (video relay).
KMA Endorses Epic Insurance Solutions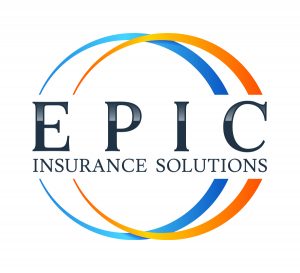 The Kentucky Medical Association has entered into a new endorsement agreement with Epic Insurance Solutions.
"We are pleased to have this new arrangement with Epic," said KMA Executive Vice President Patrick Padgett. "They work with a number of our members already and we believe they are in a good position to use that experience to benefit our entire membership."
Padgett also recognized that Epic has set the standard as an employer that cares about its employees. The company has been awarded the Best Places to Work Designation three years in a row (2015–2017), and voted one of the Healthiest Employers of Greater Louisville in 2015 and 2016.
While Epic Insurance Solutions, an independent insurance company, covers the traditional individual and family markets, it also carries medical malpractice and other types of business insurance.The agency strives to simplify the insurance-buying process by connecting clients with a single point of contact within the company. Epic Insurance Solutions works with multiple companies for insurance covering property, casualty, life, health, employee benefits, medical, dental and aviation insurance. By working with multiple companies, Epic is in a position to monitor quality of service and value, and provide options, for customers. Epic recently partnered with Integrity HR, a human resources consulting and outsourcing firm founded in 2007, to provide HR solutions to companies.
Epic Insurance Solutions has provided medical professional liability insurance for more than 50 years making it one of the most experienced medical malpractice agencies in Kentucky. It was the first agency in Kentucky to represent MagMutual Insurance Company, the largest mutual medical professional liability company in the southeastern United States, and Epic continues to insure more Kentucky physicians through MagMutual than any other agency in the state. Through MagMutual, Epic Insurance Solutions provides a full range of professional practice resources.
"In today's health care environment, perhaps more than ever, physicians and hospitals alike are faced with dynamic, constantly evolving risks," said Epic Insurance Solutions Vice President Todd Sorrell. "We're confident our partnership with the KMA will allow us the opportunity to help more Kentucky physicians, both independent and hospital employed, navigate those risks and remain focused on what they do best, provide quality patient care."
As part of the endorsement deal, EPIC is a new KMA Level 1 Corporate Affiliate. Learn more about Epic at www.epicinsurancesolutions.com or contact Todd Sorrell at tsorrell@epicinsurancesolutions.com or (502) 493-7947.
LabCorp – Improving Health and Improving Lives

LabCorp, a KMA Level One Corporate Affiliate, has a strong record of good corporate citizenship.
The company supports local communities with employee volunteers and donations, from basic necessities to computers.
Last year, LabCorp employees participated in several community events, including the Louisville Susan G. Komen Pink Tie Ball, the Making Strides Against Breast Cancer walk and the "Battle of the Bounce," a Kentucky Derby Festival event.
They sponsored Nate's Wish, a nonprofit organization that provides backpacks for kids with cancer, and provided a scholarship for the Jefferson Community and Technical College Jefferson Jubilee in Louisville. They also contributed to the Annual Charity Golf Classic at the Greenbrier in White Sulphur Springs, W.Va., the Baptist Health Foundation Golf Outing in Louisville and the Kentucky Medical Association annual meeting.
"LabCorp appreciates opportunities to serve in the areas where our employees live and work," said Teresa Mansfield, director of Corporate Community Affairs.
LabCorp is a world-leading life sciences company that provides leading-edge medical laboratory tests and services through a national network of primary clinical laboratories and specialty testing laboratories.
In addition to its community support, the company also has set standards and goals to reduce waste, conserve energy and minimize their carbon footprint.
The company also has formed partnerships with not-for-profit organizations to promote education, learning, health and well-being, and to increase access to the arts.
Kentucky Disability Determination Services Helping Kentucky's Homeless Population
Kentucky Disability Determination Services (KY DDS), a KMA Level 1 Corporate Affiliate, is doing its part to help the homeless in Kentucky who need disability assistance as part of the Kentucky Interagency Council on Homelessness.
The council is made up of representatives from various organizations from around the state with the shared goal of ending chronic homelessness in Kentucky. It is currently working on several initiatives toward this end, one of which is Supplemental Security Income (SSI)/Social Security Disability Insurance (SSDI), Outreach, Access and Recovery Program, or SOAR.
Three SOAR projects are working to help homeless people around the state. Two programs—Phoenix Health Care, a medical treatment facility in Louisville, and Welcome House, a homeless shelter in Northern Kentucky—are already operating. A new initiative in Fayette County will launch this year. SOAR's goal is to increase access to SSI/SSDI for eligible adults who are experiencing or at risk of homelessness and have a mental illness, medical impairment, and/or a co-occurring substance use disorder. The programs often are better able to connect with the homeless than is KY DDS. The agency, which makes Social Security disability determinations for Kentuckians, is part of the state's Cabinet for Health and Family Services. The SOAR projects often can obtain information and help ensure homeless Kentuckians attend medical exams.
With the help of Phoenix Health Care and Welcome House, 21 disability claims for homeless Kentuckians were filed and 18 were approved last year. "Eighty-six percent is an unbelievable number," said Jason Pursifal, KY DDS Specialized Workload Assessment Team supervisor. The unit he supervises handles a majority of the homeless claims. "It shows it really works."
And it works for real people in need.
Take, for example, the story of a man in his upper 50s who had worked at a local grocery store for decades. He had a long history of post-traumatic stress disorder, depression and several physical ailments. He lost his job because of a hospital stay and became homeless.
While he was in the hospital, a mental health worker referred him to Welcome House. The program helped move him to an emergency shelter, obtain a primary health care physician and assess whether he would quality for disability. In just 36 days, KY DDS was able to complete the claim that allowed him to find housing and a source of income.
"What's so great about our relationship with the SOAR project and these facilities is the communication we have," Pursifal said, noting the biggest hurdle is tracking down people who live on the streets. "Once we have this relationship, we're in constant communication and they're able to locate them for us … and get us anything we need like medical records."
Once approved, claimants can maintain housing, purchase food and clothing and, in some instances, even pay back debt.