Advocacy

KMA worked with members to develop a comprehensive list of its 2019 Advocacy Priorities. 
Click here to download the 2019 Advocacy Priorities one-pager.
"Insurance companies could make it much easier to treat opioid addiction"
Read Op-Ed by Rep. Kim Moser and 2018-2019 KMA President Dr. Bruce Scott published in the Courier-Journal on Oct. 11, 2018.
Click here to learn about KPPAC, KMA's political action arm, which increases the medical community's impact on the pro-medicine makeup of the Kentucky General Assembly.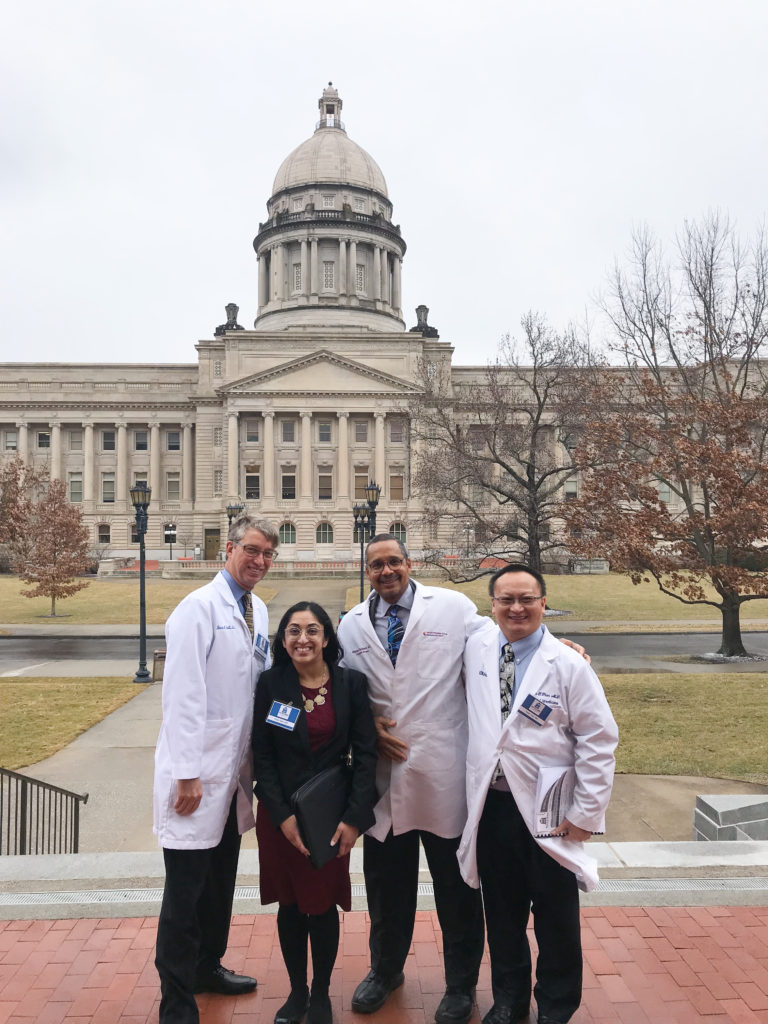 Click here to use KMA's Online Legislative Action Center to:
 Receive updates and talking points about issues important to you;

Identify your legislators by ZIP code;

Find legislators' contact information;

Email legislators directly; and

Link directly to bill summaries and text, along with other important information.
Stay in touch with your legislator and the issues:
Call your legislator directly –502-564-8100

Leave a message on the Legislative Message Line –800-372-7181

Send a fax –502-564-6543

Follow the issues – Visit the Kentucky Legislative Research Commission online