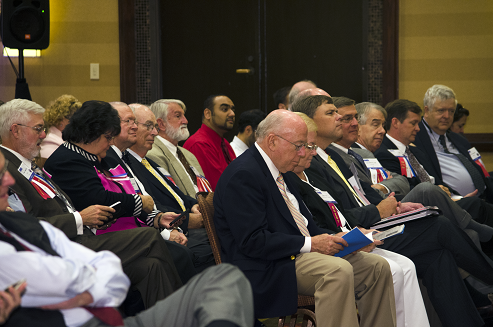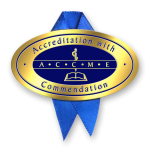 As an accredited provider with commendation, KMA provides high quality, outcomes-based education for Kentucky physicians, helping members keep up with the ever-changing health care field. As a member, you can participate in the KMA Leadership Academy at the Annual Meeting and additional CME offerings throughout the year.
Educational topics include employment contracting and reimbursement, advocacy and legislative information, Medicare and Medicaid policy and reimbursement guidelines and more. KMA also provides education for physicians and staff focusing on coding, billing, audits and reimbursement.
Continuing medical education includes seminars, conferences, workshops and other educational activities that enhance a physician's knowledge, skills or professional performance in providing services for patients, the public or the profession. Content must be recognized and accepted by the profession as being within the basic medical sciences, discipline of clinical medicine and provision of health care to the public.
What is the Current CME Cycle?
January 1, 2018 – December 31, 2020
What is Required of Kentucky Physicians?
The Kentucky Board of Medical Licensure requires physicians to have 60 hours of CME every three years. It must include a minimum of 30 hours in AMA PRA Category 1™ Credit from an organization accredited by KMA or the ACCME. The remaining 30 hours may be AMA PRA Category 2.
House Bill 1

All physicians who prescribe or dispense controlled substances in Kentucky must complete 4.5 hours of Category 1 CME related to the use of KASPER, pain management, addiction disorders, or a combination of two or more of those subjects, in every CME cycle. A physician may satisfy this requirement through a single program or multiple programs totaling 4.5 hours every three-year CME cycle. This course must be an approved offering by the Kentucky Board of Medical Licensure.
 

Domestic Violence

Primary care physicians — including general/family practice, pediatrics, general internal medicine, emergency medicine, OB/GYN, preventive medicine/public health– must complete a one-time 3.0 hours of Category 1 CME within three years of licensure. 

Pediatric Abusive Head Trauma

Pediatricians, radiologists, family practitioners, and emergency medicine and urgent care physicians must complete a one-time 1.0 hour of Category 1 CME prior to Dec. 31, 2017. This course must be an approved offering by the Kentucky Board of Medical Licensure.
 
What is the Difference between Category 1 and Category 2 CME?
Category 1 CME activities are those that are provided by an organization accredited for continuing medical education by one of the state medical associations or the ACCME and designated as Category 1 by that organization.
Category 2 CME activities can be learning experiences that have improved the care physicians provide. Many times participation in these activities cannot be formally documented. Credit, which must be commensurate with the actual time spent on the activity, can include activities such as consultations with peers and medical experts, development and review of quality assessment data, use of electronic databases in patient care, use of enduring materials, small group discussion, self-assessment activities, medical writing, teleconferences, preceptorships, audio-visual materials, television and radio broadcasts, online medical research and study, instruction for other health professionals, programed medical education materials, authoritative medical literature, exhibits, books, and lectures, seminars, and workshops not designated for Category 1 credit.
Is Tracking of CME Required?
The physician is responsible for keeping CME records and must be able to produce documentation if audited by the Kentucky Board of Medical Licensure. The KMA Education Department has developed a CME Record Keeping Folder for member use. Folders can be obtained by contacting the KMA Education Department at 502-814-1393, in-person at the KMA office, during the KMA Annual Meeting, and throughout the year at the Greater Louisville Medical Society and the Lexington Medical Society.