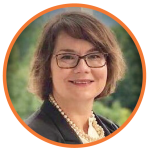 "KMA is where ALL physicians—whether specialists or primary care—can come together as one voice to advocate for our patients and influence changes in the healthcare system."
LaTonia Sweet, M.D.
Current members can pay dues online by selecting the "Pay Online" option on the KMA Member Center and logging in. Don't have your log-in information? Click here.
Not a Member? Join KMA Today
Members of the Kentucky Medical Association share a mission of commitment to the profession and service to the people of the Commonwealth that extends across rural and urban areas. By joining KMA, you can add your voice to the chorus of physician members speaking in support of pro-medicine policies.
To apply for membership, simply complete the membership application form here. The information submitted will be shared with the appropriate county medical society. Upon approval, you will receive a dues statement by mail. 
For additional information on the KMA membership application process, including membership categories and dues amounts, see Membership FAQs or contact the KMA Membership Department at 502-426-6200 or member@kyma.org.