2020 KMA Annual Meeting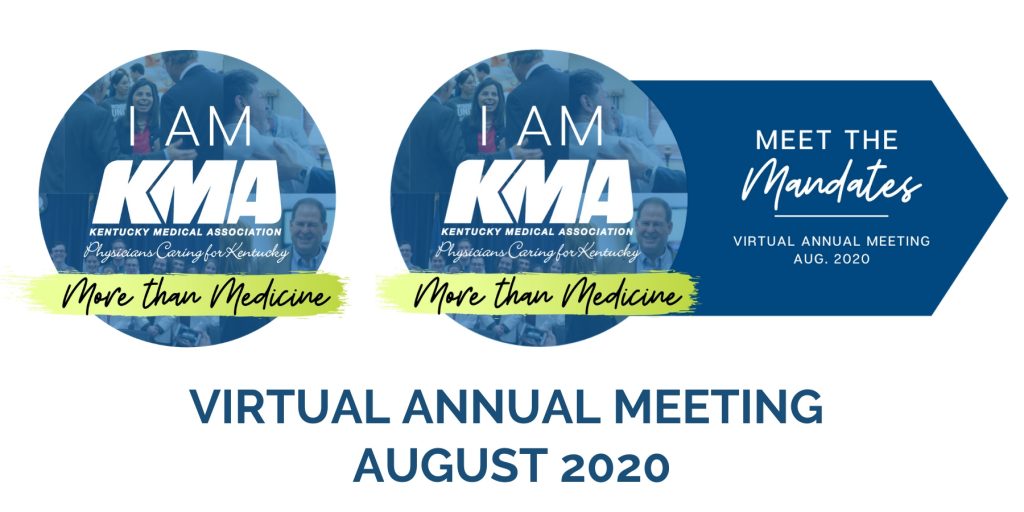 The Kentucky Medical Association gratefully acknowledges the unrestricted educational grant from the FSMB Foundation in the amount of $10,000 to support Clinical Considerations of Substance Abuse and Critical Components of Proper Prescribing

2020 KMA House of Delegates Final Results
Annual Meeting Capsule Schedule
The 2020 Annual Meeting of the Kentucky Medical Association (KMA) will be held virtually for the first time this year. The decision was made to move to an online platform out of concern for the safety of Kentucky's physicians, who are on the frontlines of the COVID-19 pandemic, as well as out of respect for the time and schedules of members whose first priority remains caring for the patients of the Commonwealth.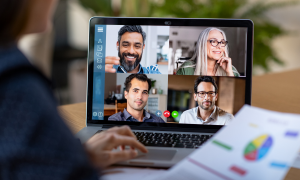 "We are excited to be moving our Annual Meeting online for the first time," said KMA President Brent Wright, M.D. "A virtual platform is going to allow more members than ever before to take part in KMA's programming, while also conveniently allowing physicians to remain in their home communities to continue to provide care to those who need it most."
The theme of this year's meeting, "I AM KMA: More than Medicine" will celebrate the individual contributions and accomplishments of physicians as leaders in their communities, advocates for change, educators and more.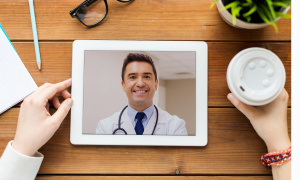 "While the theme of the 2020 meeting was decided before COVID-19 struck, it could not ring more true for the events that have unfolded over the last several months. 'I AM KMA' will speak to the thousands of members who have been united in battling this unprecedented pandemic and advocating for our practices and patients through organized medicine." said Dr. Wright.
The new virtual platform will offer several opportunities for CME, including KMA's popular "Meet the Mandates" program, which enables physicians to obtain all state-mandated CME before the end of the three-year cycle. The meeting will also host a number of new and exciting features and opportunities for member connection, engagement and networking.
Meet the Mandates
Presented in Partnership with the Kentucky Board of Medical Licensure

House Bill 1 (HB1)
Clinical Considerations of Substance Abuse and Critical Components of Proper Prescribing (August 29-30)
The HB1 session will feature a variety of topics related to proper prescribing and substance abuse, including how to screen and identify patients with substance abuse disorder and when to refer, the short and long term effects of benzodiazepines on the body, the rise of prescribing during COVID-19, misuse of prescribing, and how to talk to patients about the potential for habit-forming effects. It will also cover the easement of MAT regulations during COVID-19 and what this may mean in the future, as well as buprenorphine regulations recently amended by the KBML.
Any physician who is authorized to prescribe or dispense controlled substances in Kentucky are required to complete 4.5 hours CME. This requirement must be fulfilled every three year (3) CME cycle period.
The Kentucky Medical Association gratefully acknowledges the unrestricted educational grant from the FSMB Foundation in the amount of $10,000 to support this activity.