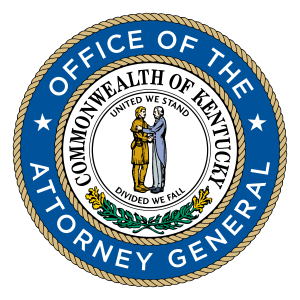 Attorney General Daniel Cameron's office has received a growing number of reports of fake arrest warrant scams targeting health care providers. In these schemes, scammers impersonate local law enforcement and convince victims that they have an outstanding warrant for their arrest. The scammer claims the warrant is the result of a missed court appearance as an expert witness, a federal subpoena, or missed jury duty. The scammers then demand immediate payment to avoid arrest or further fines. The scammers impersonate law enforcement using a calm, professional demeanor, along with spoofed caller ID and the names of real sheriff's deputies.
Recent reports indicate scammers are intentionally targeting female physicians, and some have even asked female victims to meet to obtain a handwriting sample. After one scammer was confronted during a call, he bragged about his financial success in targeting the medical community with arrest warrant scams.

In these schemes, scammers often require payment methods like cash apps, gift cards, or cryptocurrency, which are nearly impossible to recover. The scammers will threaten victims to extract payment immediately. They tell victims they'll be apprehended if they go to a police station, hang up, or tell anyone about the call before making a payment. If you receive a call like this, hang up. It's a scam.

To avoid becoming a victim of an arrest warrant scam, follow these tips:
Resist pressure to make an immediate payment to a threatening caller. Scammers use scare tactics to create a sense of urgency.
If you receive a call from a law enforcement officer demanding that you pay a fine to avoid arrest, hang up and contact the actual law enforcement agency directly at their official telephone number.
Remember that law enforcement will not require payment over the phone or through gift cards to resolve these matters.
If there is a warrant for your arrest, you will not get a phone call warning you. A police officer or deputy will show up to arrest you.
Report scams to the Attorney General's office at ag.ky.gov/scams.