Posted July 23, 2018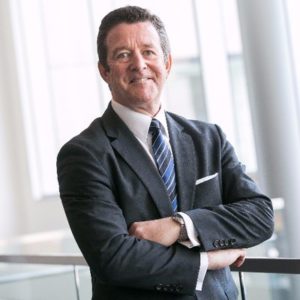 Shawn C. Jones, M.D., FACS, knows from personal experience how burnout can leave a physician emotionally exhausted. He will share his journey and stories from his book Finding Heart in Art: A Surgeon's Renaissance Approach To Healing Modern Medical Burnout at KMA's 2018 Physicians' Leadership Academy on Saturday, Aug. 25 at the Louisville Marriott East.
According to Jones, a recent study indicated that "51 percent of doctors reported feelings of burnout, a more than 25 percent increase over just four years."
His book states that he's telling his story "in hopes that it will serve as a roadmap to recovery for others, any maybe even keep them from abandoning their heart in the first place. Nearly all of us lose a part of ourselves and, at some point, have to travel to find that which has been lost."
Jones is a Board-certified Otolaryngologist-Head and Neck Surgeon and senior and founding member of his specialty group, Purchase E.N.T, Baptist Medical Group, Paducah, which he began in 1995.
He is also a past president of KMA and was honored with the association's Distinguished Service Award in 2016. He serves on KMA's American Medical Association delegation and is president of the Kentucky Foundation for Medical Care (KFMC).
In Finding Heart in Art, Jones uses Renaissance paintings as a framework to explain how medical professionals can manage fatigue. "Through an appreciation of the beautiful world around us, we can reconnect with our feelings and experience gladness, anger, fear, sadness, hurt, and all the feelings that call you to full living. Your emotions are a reflection of your heart's desire—don't lose touch with them."
"Finding Heart in Art is a personal story about the journey to recover my heart, which I neglected and nearly lost during my training as a medical student, as a resident, and during my early years as a surgeon."
"Addressing and healing my own wounds were achieved, in part, by recognizing the beauty in art, specifically through a smattering of the best paintings and artists of the Renaissance. Like opening a wound and allowing it to heal from the inside out, discovering my emotions through these paintings was painful, but it was also healing."
Dr. Jones' book helped inspire the creation of the Beyond the White Coat gallery, which will showcase physician talents and interests outside of medicine and will be on display during the KMA 2018 Annual Meeting.