Click here for a list of stories with links to each story
Click here for link to full video of 'Focus on Flu' Kickoff event
covered by every TV station in Kentucky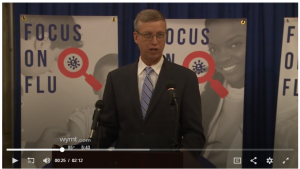 WYMT-TV Mountain News
KMA President Bruce A. Scott, M.D., speaks at a press conference to announce the launch of the 'Focus on Flu" campaign

Find flu vaccines in your area.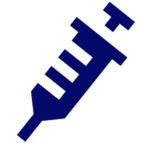 GET YOUR SHOT!
The flu vaccine is the first and best line of defense when it comes to fighting the flu. Everyone six months and older is recommended to receive the shot. It takes approximately two weeks for antibodies to develop, so the best time to get the shot is before the flu starts to spread in your community.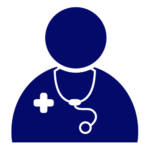 CONSULT YOUR DOC!
If you think you have contracted the flu, consult your physician! Studies show that flu antiviral drugs work best when they are started within 2 days of getting sick. It is especially important to consult your physician if you are at high risk for complications from the flu, like young children, those with chronic health conditions, or those 65 and older.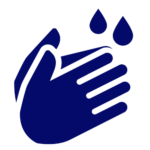 STOP THE SPREAD!
If you do get sick, limit your contact with others as much as possible and take antiviral drugs if  your physician prescribes them. Cover your mouth and nose when coughing or sneezing, and wash your hands frequently with soap and water.
KMA and the Kentucky Foundation for Medical Care (KFMC) have partnered with the Foundation for a Healthy Kentucky for the Focus on Flu campaign. The mission of the Foundation for a Healthy Kentucky is to address the unmet health needs of Kentuckians by developing and influencing policy, improving access to care, reducing health risks and disparities, and promoting health equity. Since opening its doors in 2001, the Foundation has invested $27 million in health policy advocacy, research, and demonstration projects across the Commonwealth.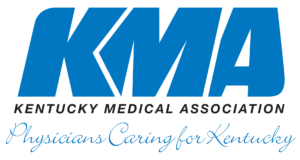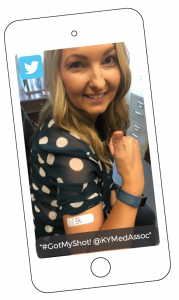 Share your 'flu shot selfies' on social media!
Help KMA, the Kentucky Foundation for Medical Care and The Foundation for a Healthy Kentucky spread the word about the importance of flu vaccination by sharing a photo of you with your flu shot band aid on Twitter, using the hashtag #GotMyShot! Make sure to tag @KyMedAssoc and @healthyky!