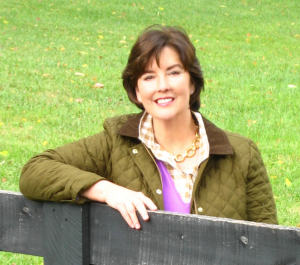 Julie Lee, MD, believes physicians should all speak up for their profession and let their legislators know how they feel. That's exactly what she did recently when she testified during the Kentucky legislative session earlier this year on behalf of Senate Bill 17 regarding Maintenance of Certification.
Thanks in part to her efforts, Kentucky physicians' licenses are not contingent upon initial board certification or recertification.
"Maintenance of certification is a good thing," Dr. Lee, an ophthalmologist in Louisville, said. But, she added, "it shouldn't be required to have a medical license."
She believes imposing "meaningless levels of paperwork" would create a more hostile environment for doctors and would probably encourage them to retire early.
This physician advocate surprisingly started out as an English major at Georgia State University in Atlanta. Her English professor nominated Lee for a writing composition award. She had no intention of studying medicine until her professor said, "You're smart—go to medical school.
"He literally took me by the arm, introduced me to the pre-med adviser and said, 'you need to make sure this girl goes to medical school,'" she said.
Her path to ophthalmology started out in general surgery at the Medical College of Georgia School of Medicine. "I loved doing and fixing things and seeing results," Dr. Lee said.
She completed her internship at the Medical College of Georgia Hospitals and then went on to complete a fellowship at Massachusetts Eye and Ear Infirmary, a Harvard Medical School teaching hospital. She's been an independent practitioner since she finished her residency at the University of Louisville in 1988.
She and her husband Douglas Haynes, an attorney, have two adult children, Elizabeth Summers Lee and Bothwell Graves Lee, both of Louisville. Elizabeth recently completed her MBA degree, and Bothwell will attend law school at the University of Michigan in the fall.
Dr. Lee said the explosion of technology has had the biggest impact on her profession.
"There's so much great technology and information that allows us to know what's going on—it takes the guesswork out of it," Dr. Lee said. She also said surgical breakthroughs with smaller incision surgeries has made a big difference. "People's eyes heal better," she said. "The surgery is safer and gentler."
The approach Dr. Lee takes to surgery is similar to the approach she takes to her advocacy efforts.
"It's one thing to know how to do a surgery, but to have the ability to know when to do it, how to do it, and to be able to take care of the complications afterwards, that's the hard part," she said. "The surgery part is easy. It's the total care of the patient that's the hard part."
She believes it's important to let legislators know medicine is a complicated process and that there's a difference between someone who's had 12 years of education versus someone who has had four or five year. She gave an example of a recent experience in Frankfort where hairdressers were lobbying for cosmetology licensure. She talked to one hairdresser and discovered some of them spend more time training how to cut and take care of hair than some of optometrists spend doing surgery.
Dr. Lee feels strongly about scope of practice issues in her profession. "Just because a person has gone through a program doesn't mean they're good at everything," she said. "You don't want me taking care of your heart or a cardiac surgeon taking care of your eyes."
In addition to KMA, Dr. Lee is active in several organizations including serving on the national Council of the American Academy of Ophthalmology and as president of the Kentucky Academy of Eye Physicians and Surgeons, which named her Ophthalmologist of the Year in 2016. She also serves on the board of directors for the American Printing House for the Blind and has assisted it with advocacy efforts in Washington.
"If we don't, as physicians, go to the table and say, 'look this is what's going on out there,' then no one will," Lee said. "Our representatives in Frankfort for the most part want to do the right thing, but they're busy and bombarded from every direction. Doctors should work together and communicate. It doesn't take a lot of time. If you have a lot of people working together, it's amazing what you can do."