Posted January 28, 2020
KMA's Committee on Physical Education and Medical Aspects of Sports has had a positive impact on the health and safety of high school athletes for close to 50 years.
The committee was formed in 1972 and is comprised of thirty-one sports medicine physicians from across the state.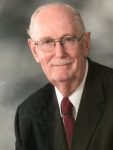 "KMA formed the committee to try and get Kentucky physicians involved in becoming team doctors and helping take care of high school student athletes," said Doctor James Bowles, former chair who has served on the committee for almost 40 years. In the last several years, middle schools have been included as well.
Bob Klinglesmith, KMA's former director of professional development, was the initial liaison between KMA and the Committee.
"It was like Mr. Klinglesmith was the coach, I was the quarterback running the meeting, and the committee members were the offensive line who opened up the holes," Doctor Bowles said.
His committee involvement began when he met Doctor Quinn Bailey, the committee chair at the time, at a sports medicine meeting in Lexington in the early 1980's.
"Doctor Bailey was concerned about the different ways physicals were being done," Doctor Bowles said. "He wanted to get them standardized. Over the next several years, the committee worked on this and it's still much like it was when we standardized it."
Doctor Bowles served as the team physician for Madisonville North Hopkins High School for 33 years. In 2016, he was inducted into the Dawahare's/Kentucky High School Athletic Association Hall of Fame.
"I accepted the award for all the committee, all the team docs, all the doctors who've done sports medicine throughout Kentucky and for the KMA who helped support our committee," he said.
One of the key contributors to the committee's success, according to Doctor Bowles, is the current Commissioner of the Kentucky High School Athletic Association (KSHAA) Julian Tackett, an ex-officio committee member.
"He had ears and boots on the ground of what was going on in high school sports," Doctor Bowles said. "He would bring these problems to us for medical expertise then he would take the recommendations to the KHSAA. I'm not aware of any recommendations we gave them that they didn't go with."
Some of the major accomplishments of this committee over the years include the establishment of heat guidelines, the aggressive recognition and treatment of concussions and the creation of a free online continuing education safety course for middle and high school coaches. The online course is produced by members of the KMA for KSHAA.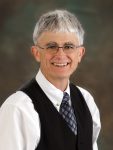 "We also got the legislature to mandate that anyone who's associated with coaching, not just the head coach at the middle and high school level, has to take this course," said Philip Hurley, M.D., the current committee chair. "Our number one goal is health and safety. We tend to focus on athletes, but that's not our exclusive focus. Our rules apply to just about any type of activity like a marching band. They are being exposed to the heat, so we mandate that they go by the heat guidelines as well."
Kentucky was one of the first states to set up heat guidelines. "Unfortunately, we've still had some deaths, but the rate has gone down," said Doctor Hurley. "We've increased awareness on the part of coaches and school administrators." He said the committee mandated that cooling tubs be available.
"We want it to be as safe as possible for students to participate in any type of physical activity," Doctor Hurley said. "As we all know, a lack of physical activity is one of the main causes of obesity and unfortunately, Kentucky leads the nation in obesity in all age groups."
Concussion protocol was another issue the committee addressed.
"We were aggressive early on about the dangers of concussion and mandating the return to play protocol," Doctor Hurley said. "We want to minimize the risk of concussion by decreasing the number of days of full contact."
Doctor Hurley said that according to data gathered by a national high school injury surveillance and reporting system, a decrease in contact in practice does not lead to increased injuries in football games because a significant majority of injuries, including concussion and knee injuries, occur during practice.
Another committee contribution, the continuing education safety course for middle and high school coaches, began as a two-day 16-hour in-person course offered at 12 sites throughout Kentucky.
"In the early 80's there was a superintendent of education who mandated that the head coaches of all sports had to have some type of continuing medical education so they could recognize sports injuries," Doctor Bowles said.
Julian Tackett introduced the committee to software that would allow the course to be offered on-line for free. Currently, this course consists of nine modules that are developed by the committee and the KHSAA and can be found at https:khsaa.org/safety_course/.
"Julian Tackett said we've probably saved coaches close to $3 million because the course is offered for free," Doctor Hurley said.
"Coaches are not only responsible in teaching the student athletes whatever sport their playing, but also to be aware when health issues arise," said Cory Meadows, KMA Deputy Executive Vice President/Director of Advocacy and committee liaison.
Meadows said the sports safety course addresses the heat index guidelines, how to recognize concussions and how to identify other athletic injuries. Recently, committee member Rob Revelette, M.D., introduced a mental health module that identifies the signs of a student athlete who may be struggling with anxiety or depression.
"Sports is a year-round venture now," said Meadows. "When you start football practice in the summer and it's 98 degrees with a heat index of 105, not only are you a coach, but you're also primarily responsible for the players' health and welfare."
Major issues addressed by Physical Education and Medical Aspects of Sports Committee:
Heat illness/heat index policy
Concussions
Development/updates of KMA/KHSAA Sports Safety Course
Automated External Defibrillators at sporting events
Pre-participation exams
Mental health of student athletes
Athletic trainer scope of practice