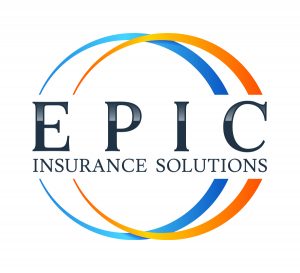 The Kentucky Medical Association has entered into a new endorsement agreement with Epic Insurance Solutions.
"We are pleased to have this new arrangement with Epic," said KMA Executive Vice President Patrick Padgett. "They work with a number of our members already and we believe they are in a good position to use that experience to benefit our entire membership."
Padgett also recognized that Epic has set the standard as an employer that cares about its employees. The company has been awarded the Best Places to Work Designation three years in a row (2015–2017), and voted one of the Healthiest Employers of Greater Louisville in 2015 and 2016.
While Epic Insurance Solutions, an independent insurance company, covers the traditional individual and family markets, it also carries medical malpractice and other types of business insurance.The agency strives to simplify the insurance-buying process by connecting clients with a single point of contact within the company. Epic Insurance Solutions works with multiple companies for insurance covering property, casualty, life, health, employee benefits, medical, dental and aviation insurance. By working with multiple companies, Epic is in a position to monitor quality of service and value, and provide options, for customers. Epic recently partnered with Integrity HR, a human resources consulting and outsourcing firm founded in 2007, to provide HR solutions to companies.
Epic Insurance Solutions has provided medical professional liability insurance for more than 50 years making it one of the most experienced medical malpractice agencies in Kentucky. It was the first agency in Kentucky to represent MagMutual Insurance Company, the largest mutual medical professional liability company in the southeastern United States, and Epic continues to insure more Kentucky physicians through MagMutual than any other agency in the state. Through MagMutual, Epic Insurance Solutions provides a full range of professional practice resources.
"In today's health care environment, perhaps more than ever, physicians and hospitals alike are faced with dynamic, constantly evolving risks," said Epic Insurance Solutions Vice President Todd Sorrell. "We're confident our partnership with the KMA will allow us the opportunity to help more Kentucky physicians, both independent and hospital employed, navigate those risks and remain focused on what they do best, provide quality patient care."
As part of the endorsement deal, EPIC is a new KMA Level 1 Corporate Affiliate. Learn more about Epic at www.epicinsurancesolutions.com or contact Todd Sorrell at tsorrell@epicinsurancesolutions.com or (502) 493-7947.