Rob Steiner, M.D., wrote an article on the impact of his friend, fellow physician Greg Culley, M.D., who passed away last month.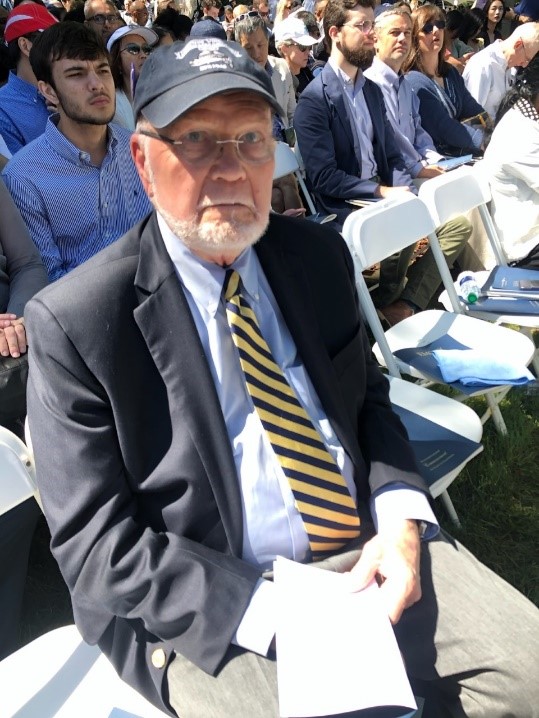 Gregory Allen Culley, MD died on March 23, 2023, in Chilmark, MA at the age of 84 years.  He is survived by his wife of 49 years, Donna Bass Culley, and three children: daughters Jennifer (Sagar), Alison (Ed) and Grace (Matt); and grandchildren Emma, Hallie, Ben and River; his brother, Kent Culley; and several nieces and nephews. He was preceded in death by his son, Todd, and his siblings, Doris, Mary Ellen and David.
Dr. Culley attended Yale University Medical School, where he graduated in 1965.  He completed a Residency in Pediatrics at University of Minnesota in 1968.  He then entered the US Air Force as Major and Chief of Pediatrics at USAF Hospital in Torrejon Airbase in Spain from 1968 – 1971.  Dr. Culley entered private practice as a solo Pediatrician in Hazard, Kentucky during 1971 – 1978, where he founded and lead the clinic and organization called Hazard Children's Health. 
During September 1978 through June 1982, Dr. Culley served as Associate Professor in both UofL School of Medicine (SOM) Department Pediatrics and UofL Department Family Practice. He was also named as Assistant VP for Primary Care and Associate Dean for Primary Care and Community Health at UofL Health Science Center and SOM, by Dean Keeney and Vice President Hal Boyer. It was during this time that the new UofL Hospital was being built to replace the old, yellow brick Louisville General Hospital on Chestnut Street in Louisville. The Ambulatory Care Building (ACB) across the street from the new hospital was designed to be a hub for primary care medical services.
Dr. Culley worked closely with many community leaders at that time, including William P. VonderHaar, MD, founder of the UofL-SOM affiliated Department of Family Practice, then located at St. Anthony's Hospital on Baxter Avenue in Louisville, during 1972 – 1983.  Both Drs. Culley and VonderHaar worked closely with Mason Rudd, Chairman, Jefferson County Board of Health and with other Board members, including Mr. Oscar Canas, who also then served as Director, Family Health Center (Portland neighborhood).
Together, these community-oriented activists and many others attempted to bring other primary care organizations into a coordinated network to improve access to Primary Care throughout Louisville and surrounding areas, especially for those living in the West End of Louisville.  Dr. Culley also worked with new approaches to medical insurance through a state-initiated project called CitiCare.  These were special projects requiring special organizational skills, and Dr. Culley was a good fit.  
Dr. Culley began to work with the leaders and co-founders of Humana, Inc.  He was hired as Director of Operations and Medical Director, Health Services Division, Humana, Inc., in June 1982. He served in that position until June 1985.  At that point, Dr. Culley returned to New England to begin a career as an independent healthcare consultant, and eventually as a turn-around specialist for Federally Qualified Health Centers (FQHCs) in New England.
Dr. Culley was a skilled physician with a good sense of the organizational needs to better serve populations in need.  His contextual assessments were invaluable for improving the health of larger segments of society, esp. in Louisville Metro and surrounding regions, and in New England.
Dr. Culley's obituary is available here: https://www.legacy.com/us/obituaries/legacyremembers/gregory-culley-obituary?id=51575905