Posted July 12, 2018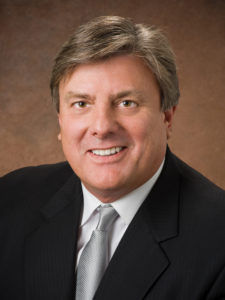 The key to solving the issue of excessive health care spending starts with confronting that the majority of the spending results from caring for patients that are near the bottom of the social infrastructure, according to Kurt Mosley, Vice President of Strategic Alliances for Merritt Hawkins and its parent company, AMN Healthcare.
"When discussing what makes people in the U.S. healthy or unhealthy, most Americans would likely say diet, exercise, obesity, social indiscretions or genetics, but not poverty," said Mosley, a keynote speaker for KMA's Physicians' Leadership Academy, to be held Saturday, Aug. 25 at the Louisville Marriott East.
"While waste and inefficiency clearly exist, poverty is as the core of America's high health care spending, not the greed or ineptitude of the national's physicians, hospitals and other healthcare providers."
Mosley will use data and analysis from the book Poverty and the Myths of Health Care Reform by Richard Cooper, M.D., to demonstrate the impact poverty has on healthcare spending and why addressing societal determinants of health are so critical.
The U.S. spends $3 trillion a year on health care. Half of this amount can be traced back to just five percent of the population, who, according to Mosley, are mostly chronic care patients.
Social spending in the United States as compared to its gross domestic product is among the lowest of all developed countries. Mosley believes increasing social spending may decrease the rate of health care spending and allow all Americans to live more happy and productive lives.
"The problem we must recognize is that poorer patients use more health care," Mosley said. "Poverty patients use more health care not because they want to, but because their health and social environment are usually worse than wealthier patients. Chronic care is a costly bi-product of poverty as everyday minor maladies progress into serious long-term problems."
His talk is targeted to physicians, hospital CEOs, CFOs, medical directors, recruiters, medical liaison officers and trustees.
Mosley has over 25 years of healthcare staffing and consulting experience and addresses dozens of healthcare professional organizations each year. Cited by U.S. News & World Report, USA Today, Modern Healthcare and many other publications, he is nationally recognized for his healthcare staffing expertise.