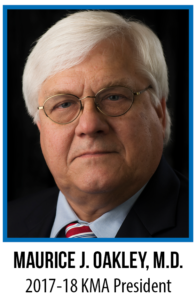 Like most of you, I entered into the field of medicine motivated by the desire to help others. Treating and caring for the sick is more than just a profession, it's a mission and a great responsibility only bestowed to a handful of the population.
Which is why it's such a shame that so much of our time as physicians is spent on paperwork and in front of computers. The administrative burdens we face are actually making patients sicker and costing society billions each year that could be used toward disease research and treatments.
When one-third to one-half of your day is taken up by prior authorization forms and repetitive EHR trivia, it's maddening to think about the number of patients you could have seen instead. This is a profound inefficiency. The paradox is that many of these regulations were implemented with the goal of either improving access to care or its quality, but unfortunately many of them have had the opposite result.
It's costing us in dollars as well. A 2016 study published in Health Affairs calculated that the time spent by physicians and staff on reporting quality measures translated to an average cost of $40,069 per physician per year. Across the nation, that adds up to $15.4 billion every year. I don't know about you, but that certainly seems like money that could be better spent improving patient care.
The Kentucky General Assembly recently kicked off its 2018 legislative session, and KMA has made reducing administrative burdens a priority issue. I'm encouraged by this work, but we face a tough road ahead. Please take a few minutes and send an email to administrativeburden@kyma.org and tell us about the struggles you are facing in your own practice. KMA will be using this information throughout 2018 as we seek to lessen the strain on physicians. Make sure to include your name and contact information.
It's my hope that physicians will be a pivotal part of the solution to this problem, and I believe working together through organized medicine is the best way to facilitate that change. Our role as physicians is to care for the sick, but when the system itself is sick as well, it's imperative that we help develop the treatment plan.