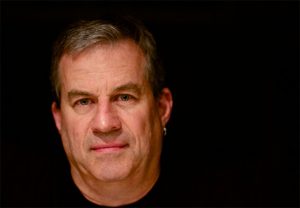 In 2015, 1,248 people died from drug overdoses in Kentucky, a big jump over the 1,088 deaths in 2014. Fentanyl, a powerful painkiller, drove the increase in overdose deaths, according to the Kentucky Office of Drug Control Policy.
Kentucky isn't alone in battling this epidemic, which cuts across all socioeconomic lines but primarily affects white people, according to Sam Quinones, the acclaimed author of "Dreamland: The True Tale of America's Opiate Epidemic." Quinones is the keynote speaker at KMA's "Meet the Mandates" discussion of House Bill 1, which will be held Aug. 25 at the Hyatt Regency in downtown Louisville. Meet the Mandates is funded by the Kentucky Foundation for Medical Care.
Quinones said physicians will play a lead role in addressing the epidemic. For many years, he said, physicians faced pressures to prescribe painkillers at higher rates–among them, peer pressure and the question of reimbursement for multiple visits if patients need medication beyond an original prescription.
In addition, various doctor evaluation forms include the question, "Did your doctor treat your pain well?"
"That's a recipe for abuse right there," Quinones said. "These evaluations are going to be a way that patients extort pills from a doctor."
Plus, Quinones said, pharmaceutical companies touted the pills as "virtually nonaddictive." The opiates were described in the 1990s as the answer to treat all manner of pain.
"We got ourselves into this problem by believing in fantasy," he said, "that all individuals would need to do was use pain pills. … It was an almost childish idea that all our pain problems would be gone if we used those pills."
Many pills that weren't used for their intended purpose of treating pain ended up on the black market, Quinones said. Then people suffered–and died–in silence, he said. As more people became addicted, their families did not want to discuss it.
Now, the light has been shown on the problem and that is helping, Quinones said.
The abundance of pills in circulation also fueled the resurgence of heroin use, he said.
"We would never have the heroin problem today without prescription pills," said Quinones. "They are in lock step with one another." Vicodin, Percocet and OxyContin, he said, are the gateway to heroin addiction.
The problem isn't going away soon, Quinones said, and it will take a multi-pronged approach. Doctors, he said, need to lend their voice locally to discussions and task forces addressing the epidemic. "Doctors' voices are badly needed in those groups."
People need to hear what a doctor would tell them about addressing the issues surrounding their health, he said, such as the need to modify their behaviors, whether it's smoking or food choices. Groups addressing the opioid problem need to understand how patients react to being told they have to take responsibility for their health and well-being.
"We all have a role in this," Quinones said. "All American consumers have a role in this."
To register for Quinones' presentation for CME credit on House Bill 1 and other sessions on pediatric abusive head trauma and domestic violence at the KMA Meet the Mandates, visit kyma.org/2017-kma-annual-meeting.