Posted August 29, 2018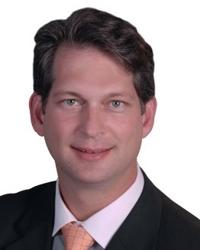 The Kentucky Medical Association presented its Educational Achievement Award to Bradon Wilhelmi, M.D. of Louisville during the Leadership Dinner at the 2018 KMA Annual Meeting on Aug. 25.
The award is presented to individuals who have made outstanding contributions and achievements in the area of continuing medical education. Dr. Wilhelmi is a professor of plastic and reconstructive surgery at the University of Louisville School of Medicine. He received his medical degree from Rush University Medical College in Chicago, graduating in the top ten percent of his class. He was recognized for his efforts to revitalize UofL's Plastic Surgery Residency program. Since joining the faculty in 2007, Dr. Wilhelmi worked to revamp the program, and since his changes were implemented, the program's annual in-service scores have improved by 200% and the board pass rate has been 100% since his leadership began. His mentorship of students involved in research projects has culminated in 100 scientific research publications and 25 textbook chapters. He was lauded by colleagues for having a passion and dedication to teaching and has mentored more than 25 residents and 75 medical students.
"Dr. Wilhelmi carries substantial teaching responsibilities, which he fulfills in an outstanding manner," said colleague and KMA past-president Gordin Tobin, M.D. "The formal teaching programs and quizzes he organizes are most effective in keeping our residents broadly informed and up-to-date, as demonstrated by our residents' high performance level on in-service and Board examinations, as well as in clinical skill evaluations."