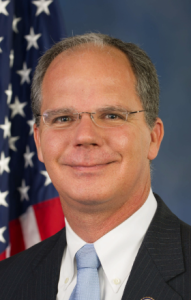 On January 25, Representative Brett Guthrie from Kentucky's 2nd Congressional District was selected to chair the House Energy and Commerce (E&C) Subcommittee on Health during the 118th Congress. The Subcommittee on Health has broad jurisdiction over the healthcare sector, including private and public health insurance, the regulation of food and drugs, and the oversight of federal health agencies. The appointment positions Congressman Guthrie to play a key role in a variety of healthcare issues.
Guthrie was first elected to Congress in 2008 and has served on the Energy and Commerce Committee for over a decade. During the last Congress, Guthrie served as the Republican Leader of the E&C Subcommittee on Health and co-leader of House Republicans' Healthy Future Task Force. Guthrie has previously served as the Republican Leader of the E&C's Oversight and Investigations Subcommittee, vice chair of the Health Subcommittee, and the chair of E&C's Medicaid Task Force.
In announcing the appointment, Energy and Commerce Committee Chair Cathy McMorris Rodgers praised Guthrie as, "…an exceptionally qualified leader on our team and will help our committee deliver on the promises we made to the American people."
Representative Guthrie's 2nd Congressional District includes twenty counties in Kentucky and ranges from Bowling Green to parts of Owensboro and eastern Louisville.