Posted April 11, 2018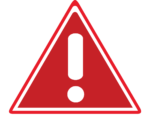 KMA members will begin receiving public health alerts from the Kentucky Department for Public Health (KDPH) through its partnership in the newly launched ReadyOp program.
ReadyOp is a communication tool developed by KDPH that operates with the goal of sending alerts and sharing public health related information quickly and efficiently. As a contact within the ReadyOp system, KMA will receive alerts directly from KDPH that will then be disseminated to members.
The program operates on a three-tiered urgency system based on type, severity, risk and duration of the incident.
Kentucky Health Update (lowest alert level)
Examples: Fall immunization clinics for back to school, above normal flu activity, new vaccine requirements, new reportable diseases
Kentucky Health Advisory (moderate alert level)
Examples: Travel risks for new emerging disease, mumps in college students, salmonella outbreak linked to documented source, community Hepatitis of HIV outbreak, harmful algal blooms in lake, spike in overdose deaths
Kentucky Health Alerts (highest alert level)
Examples: Chemical, radiological or bioterrorism emergency, infectious disease that may put healthcare workers at risk, medical surge events, drug/vaccine recall
KMA will be distributing these alerts to members based on the severity level through several communications channels. Members may receive an email notice or be informed via KMA's official Twitter account, @KyMedAssoc. All alerts will be posted on KMA's Medical Practice Blog at https://kyma.org/category/medical-practice/.
Members may also sign up to receive the alerts directly from KDPH by visiting www.readyop.com.