On Wednesday, KMA, KFMC and the Foundation for a Healthy Kentucky released two thirty-second public service announcements (PSAs) encouraging Kentuckians to wear a face mask to protect themselves and others from the spread of COVID-19. The ads include residents of the Commonwealth sharing their personal reasons for urging all Kentuckians to follow public health advice to wear a mask in public indoor spaces and when they cannot maintain a six-foot distance from persons who don't live in their own households. KMA President Brent Wright, M.D. is featured, as well as a teacher, firefighter, small business owner, and a cancer patient.
Gov. Andy Beshear praised the campaign and played one of the ads as part of his daily press conference on Wednesday. The campaign's release was also highlighted as the "Big Story" on WLEX-18 in Lexington, as well as on WTVQ-36 and multiple other news outlets.
The ads are being distributed statewide and are available for viewing and download here.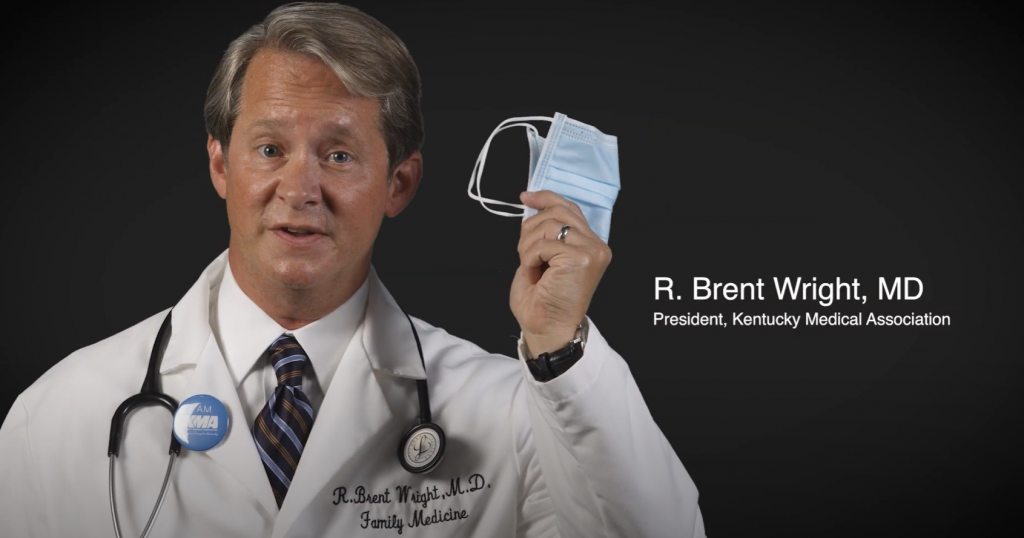 2020 KMA Virtual Annual Meeting Begins Next Week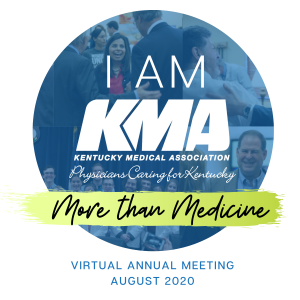 The 2020 KMA Virtual Annual Meeting kicks off next week with the first in its series of live town hall sessions centered on the COVID-19 pandemic. "Clinical Considerations of COVID-19" will be held next Thursday, Aug. 6 from 12-1:30 p.m. ET. Discussion will include an overview of symptoms, transmission, treatment and emerging research related to the virus.
Registration for Annual Meeting is still open and is available here. More details, a capsule schedule and information on Whova, KMA's Virtual Annual Meeting platform is available here.