2018 KMA Annual Meeting
The 2018 KMA Annual Meeting will be held Aug. 24 - 26 at the Louisville Marriott East
KMA's 2018 Annual Meeting theme will be "Forward Focus: The Path to Physical and Fiscal Health."  The theme will reflect on the five year anniversary of KMA's strategic planning session, Focus Forward, which brought some of the most significant change to the organization in its 150 year history. Forward Focus will also look to the future of the Association, as well as celebrate the advancement of the medical community.

Sunsetting Policies and Suggested Recommendations for Action
---
Thank you to KMA Corporate Affiliates for supporting KMA this year, including the Annual Meeting.
To become a KMA Corporate Affiliate, fill out the application and send it, along with payment, to KMA, ATTN: Emily Schott, 9300 Shelbyville Rd, Ste 850, Louisville, KY 40222-5178.
---
Reserve your room at the Louisville Marriott East by August 5 to receive the KMA discount or call 1-800-228-9290 and reference the KMA Annual Meeting.
Louisville Marriott East Floor Plan
---
List of officer and trustee positions to be filled for the 2019 Association year to be elected by the KMA House of Delegates on August 26. Email Emily Schott at schott@kyma.org to submit a nomination.
---
All resolutions must be received at KMA headquarters no later than July 25, 2018. Please submit to hartz@kyma.org or fax to 502-426-6877.
CATCH HIM IF YOU CAN.
He was a pilot, a lawyer, and yes, even a doctor...all before the age of 21. The problem is, he wasn't actually any of those things at all.
KMA is excited to host security consultant and author Frank Abagnale, Jr. at its 2018 Annual Meeting. Known as one of the greatest imposters of all time, Abagnale was the subject of the 2002 Steven Spielberg film "Catch Me If you Can," starring Leonardo DiCaprio and Tom Hanks.
Abagnale will detail his life as a trickster and share advice on how to protect yourself from fraud and identity theft...from someone who used to do it all.
Watch this CNBC clip of Abagnale Warning About Passwords 
DON'T MISS IT!
Frank Abagnale, Jr. at KMA's 2018 Annual Meeting
Kentucky Physicians Leadership Academy
Saturday, Aug. 25 at 10 a.m.
Other topics include physician burnout and examining trends in health care.
You must register to attend this event
---
Saturday's Kentucky Physicians Leadership Academy Also Featuring
Shawn C. Jones, M.D., FACS
KMA's 2018 Annual Meeting will feature physician and author Shawn C. Jones, M.D., FACS, whose book, Finding Heart in Art: A Surgeon's Renaissance Approach To Healing Modern Medical Burnout, uses Renaissance paintings as a framework to explain how medical professionals can manage fatigue.
Dr. Jones is a Paducah surgeon and is President of the Kentucky Foundation for Medical Care (KFMC).
Kurt Mosley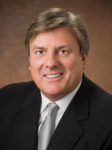 Kurt Mosley, Vice President of Strategic Alliances for Merritt Hawkins and its parent company, AMN Healthcare, will discuss "The Problem is Poverty: Why Poverty and Income Inequality Are at the Core of America's High Health Care Spending."
Mr. Mosley believes the key to resolving the issue of excessive healthcare spending starts with the U.S. confronting that the majority of the spending is a result of caring for patients that are near the bottom of the social infrastructure.
Mr. Mosley has over 25 years of healthcare staffing and consulting experience and addresses dozens of healthcare professional organizations each year. Cited by U.S. News & World Report, USA Today, Modern Healthcare and many other publications, Mr. Mosley is nationally recognized for his healthcare staffing expertise.
Learn more about his presentation at KMA's Annual Meeting.
---

Beyond the White Coat

Gallery to Display KMA Member Talents Outside of Medicine
As a physician, you know that your job is more than just a profession. It's a mission. But it's also one that can easily become the center of your identity and has the potential to lead to burnout.
Physicians possess interests and skills outside their exam rooms that bring balance and enjoyment to their notoriously busy lives. The 2018 KMA Annual Meeting will display these talents with its Beyond the White Coat gallery.
What do you do when you're not in your white coat? Do you enjoy photography? Do you play an instrument? Do you consider yourself a writer, artist, athlete or chef? Beyond the White Coat seeks to showcase the unique talents of the medical community.
KMA is now accepting submissions for Beyond the White Coat through July 1. For more information or to be included, contact Miranda Mosley, mosley@kyma.org.