Meet the Mandates
Former Heroin Addict: There's Always Hope for Recovery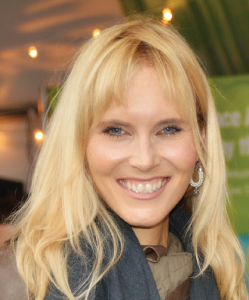 Ivana Grahovac is living proof heroin addiction is not a death sentence.
"No matter how far gone a patient may seem, there's always hope for recovery," said Grahovac, a keynote speaker at KMA's "Meet the Mandates" discussion of House Bill 1, Aug. 25 at the Hyatt Regency in downtown Louisville. Meet the Mandates is funded by the Kentucky Foundation for Medical Care.
Grahovac is the director of advancement for Facing Addiction, Inc., a national nonprofit organization headquartered in Danbury, Conn., dedicated to finding solutions to the addiction crisis.  She will discuss the work she does in the youth recovery field, as well as her personal story of recovery from heroin.  The title of her presentation is "Recovering from Heroin Addiction in the 21st Century."
Grahovac also will share clips from "Generation Found," a movie she helped produce about a community in Houston, Texas, that came together to ignite a youth addiction recovery revolution in their hometown.
Grahovac became addicted to drugs as an undergraduate student at Wayne State University in Detroit. She will share her experience of homelessness, crime and frequent trips to the ER that ultimately led her to seek help. Abstinent from all drugs now for 12 years, she said she's been able to build a meaningful, joyful life, "not despite the addiction to heroin, but because of the recovery it required me to pursue."
She believes physicians can be part of the solution by destigmatizing addiction and recovery. "A doctor can be a catalyst for having the discussion that will plant seeds that turn the tide on a person's life," she said.
Addiction is not something to be "medicated away," Grahovac said. "They (physicians) can help treat the spirit of that person so they get that intrinsic motivation needed to take steps for their recovery."
But first they have to be educated. Grahovac's father, sister and brother-in-law are physicians. She said they had no idea what to do.
"There's not one symptom to focus on to reduce the incidence and prevalence of the drug use," she said. "It's a comprehensive, holistic, total healing focused journey and integration of one's life and the family system that needs to occur. The entire family needs to be educated on addiction and recovery as a team that supports the healing of that family member."
Recovery happens in a community. Families and communities can survive the heroin epidemic by implementing earlier intervention strategies that have the power to shift the trajectory of a young person's life, Grahovac said.