KMA will present awards to four individuals or groups during its 2023 Annual Meeting. Award winners will be recognized during the President's Celebration Reception on Saturday, Aug. 26 from 4:30-6:30 p.m. Videos highlighting each honoree and their contributions will be available following the awards program.
Distinguished Service Award: Neal Moser, M.D.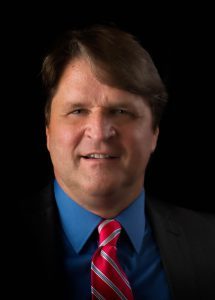 Dr. Neal Moser is a KMA Past President and provided KMA with exemplary leadership during COVID-19. He is a passionate champion for lung health and worked with the Kentucky legislature and community partners to ensure the passage of House Bill 219, which established a lung cancer screening program in the Kentucky Department for Public Health and creation of a lung cancer screening fund. This bill was based on similar legislation passed several years ago regarding colorectal screening, which has had a tremendous impact here in Kentucky. To highlight the need for lung cancer screening, and lung health generally, Dr. Moser also led KMA's "Breathe Better Kentucky" public health campaign, which provided education on lung health issues and encouraged patients to talk to their physicians. The initiative included "Fighting to Breathe," a three-part series that aired on Kentucky Educational Television and examined the story of lung disease in Kentucky– the causes, the impact on those afflicted, and the exciting new developments in treatment and prevention. Dr. Moser was also featured on KET's "Kentucky Health," where he talked about lung cancer, COPD, asthma, and other respiratory diseases. In support of his work to improve lung health, Dr. Moser spoke to more than 100 attendees of the Kentucky Crushed Stone Association during their Underground Mine Safety Seminar regarding the safety and efficacy of the COVID-19 vaccine. An on-site vaccination clinic was open following the presentation, and by the end of the day, 20 attendees had received either their first or second doses of the vaccine or their booster shot. His longstanding service to patients and his stalwart leadership during such a historic time for the Association makes Dr. Moser a well-deserving recipient of this award.
Click here for video about Neal Moser, M.D.
Educational Achievement Award: Fred Williams, M.D.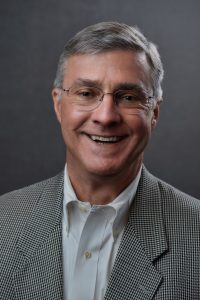 Dr. Fred Williams is being honored for his outstanding leadership and development of the Kentucky Physicians' Leadership Institute. A KMA Past President, Dr. Williams led the organization through a strategic planning process that called for KMA to provide a pathway for leadership training for our members. This led to the creation of the KPLI, a four-weekend educational track that focuses on personal, organizational and financial leadership, the impact of advocacy, and the power of communications. Dr. Williams was instrumental in developing the content and working with KMA staff to identify faculty and guest speakers. The program has been extremely successful, graduating over 50 participants since its inception in 2017, receiving several prestigious awards, and has assisted many graduates in attaining leadership positions of varying degrees in and outside of medicine. Graduates have also participated in print and television interviews, testified before the legislature and become leaders in organized medicine, including the KMA. Dr. Williams has been at the forefront of the program, serving as Chair and providing support and encouragement for each class. He has generously given of his time and expertise and as his tenure in this role comes to a close, he is most deserving of this recognition.
Click here for video about Fred Williams Jr., M.D.
Community Service Award: Future Healers Program

The "Future Healers" program is a partnership between UofL Hospital's Trauma Institute, the University of Louisville medical school students and the Christopher 2X Game Changers organization. Initiated by UofL School of Medicine medical student Dr. Karen Udoh, the program seeks to introduce youth who have been impacted by gun violence to the field of medicine. Trauma surgeon Dr. Keith Miller and KPLI graduate and transplant surgeon Dr. Christopher Jones are both involved in the program, providing education on topics such as anatomy and first aid, and providing mentorship opportunities with medical students and physicians. The program has gained national recognition, being featured by the FBI on a panel about innovative approaches to gun violence. The "Future Healers" program has reached over 100 children in three years and has been expanded to Nashville, Tennessee. In just a short time, this program has made significant strides in bringing people together to address gun violence in the community and encourage Louisville youth to consider a career in the medical field.
Click here for video about Future Healers Program
Click here for promotional video about Future Healers
Debra K. Best Outstanding Layperson Award: Matt and Kim Mangine, The Matthew Mangine Jr. Foundation

In 2020, while participating in soccer practice, Matt and Kim Mangine's 16-year-old son, Matthew, collapsed on the field and passed away. At the time, an Automated Electronic Defibrillator (AED) was not used, despite an emergency action plan indicating they were available. This tragedy has turned into life-saving advocacy. Less than a year later, the Mangines established the Matthew Mangine Jr. "One Shot" Foundation and have devoted their time to providing education about sudden cardiac episodes, emergency plans and expanding the availability and use of AEDs in schools and sporting competitions. During the 2023 legislative session, the Mangines advocated for the passage of HB 331, sponsored by Representative Kim Moser, requiring that an AED be in every middle and high school building and, when funds become available, will require school districts to have an AED present at each event. The Mangines have helped thousands of coaches, school employees, and student athletes learn about sudden cardiac episodes and the importance of emergency action plans and the use of AEDs.
Click here for video about Matt and Kim Mangine, the Matthew Mangine Jr. Foundation