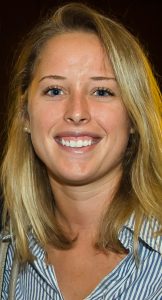 According to CBS Money Watch, if you are "brilliant, ambitious and gifted in science," you should "think again" before you consider being a doctor. They cite that the increasing administrative tasks are only matched by the increasing amount of debt that medical students graduate with – which averaged $180,000 in 2014.
The fact that major news outlets are redirecting bright students to a different field is a testament to the challenge that we face as medical students. We are tasked with becoming a computer database of medical knowledge, maintaining a well-rounded resume and ignoring the debt and bureaucracy for as long as possible.
The KMA has taken on the role of helping students with this challenge. The Medical Student Outreach and Leadership Program (MSOL Program) encourages students to engage in the bureaucracy early on, and furthermore incentivizing this engagement with a resume-worthy project. Through a series of well-organized lunch-and-learn style lectures, KMA teaches students topics that are not covered on our board exams, but are increasingly relevant to our future career. Topics include such things as how physician reimbursement works, what our options are when it comes to signing contracts, and the importance and logistics of contacting our legislators. This program has the potential to create a new generation of physicians with ownership of the medical system and the ability to change it for our benefit.
Speaking as a medical student, we are always looking for anything that saves us time and stress. The topics covered in this program are things that never leave the recesses of our mind but can't be tackled in a single Google search. Having someone walk you through the tenuous subject of health care finance is a large weight that can be taken off of our shoulders. I would recommend this program to any student looking to transform their sensation of burden and concern regarding the medical system to one of empowerment.
Story by Melinda Ruberg, University of Louisville Medical Student